The Auction Process
Our staff's professional management skills insure that we will meet your needs in an effective and efficient manner. The following are major steps in the auction process. See below for the complete details of each step.
Before The Auction

After the Set Up

After the Auction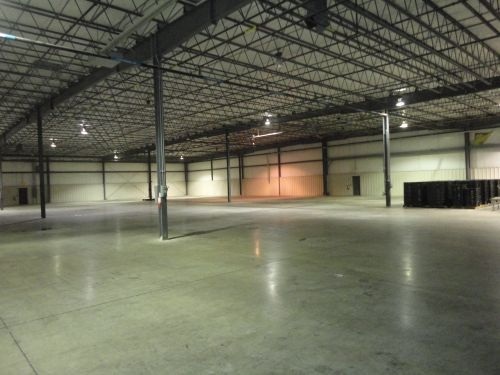 ---
Selecting the Auction Date
Before we enter into any formal contractual agreements with you, our client, we at CIA like to visit your facility, view and photograph the saleable machinery and answer any questions you may have about our company.
We then begin working, together with you, to set realistic goals for your auction and develop a plan of action to achieve those goals. We then select first and alternate choices for the actual date of the auction. Factors that help determine the date include time constraints, if any, that you may have for vacating the premises, and conflicting dates of any other similar auctions to be held in the same general area as yours.
Once the goals and auction date are established, we enter into a formal contract with you and we assign a Project Manager to your auction. Your Project Manager will oversee the entire auction process; one of his first duties is to arrange for his crew to meet with your on-site representatives to begin preparing your facility for auction.
---
Site Preparation
The first step in preparing your site for auction is called "cataloging;" during this process, our Project Manager and his crew clean, sort and prominently display every item that will be sold at your auction. Tooling and spare parts will also be prominently displayed with the appropriate machinery, along with manuals, maintenance records and any other information that could enhance the item's value.
Our crew then assigns specific Lot Numbers to every saleable piece; to insure the utmost security at your auction, Lot Numbers are marked on machinery using a non-washable paint stick.
During this visit, CIA's prep team will also select areas for: Sale Entrances / Parking / Registration / Location of Assets / Accounting Office / Advance deposit collection area / Caterer / Restrooms / Telephones. Highly visible and directional signs will be posted throughout your facility; they will remain on-site until the conclusion of the sale. In addition, CIA will arrange to have local riggers attend your auction.
---
Auction Promotion
The Project Manager and his crew will work with your on-site representatives to compile all the necessary information needed for eye-catching direct mail brochures and our state-of-the-art website. Both will offer your potential buyers detailed equipment specifications and photographs as well as directions to the sale site, local lodging and airports.
The brochures will be mailed to thousands of potential buyers approximately two weeks before the auction date. Our auction brochures go directly to the right people - the ones who have an active interest in buying machinery at auction. E-Blasts are another extremely effective marketing tool used to direct buyers to the website.
For maximum exposure to our target market, we also place attention-grabbing advertisements in leading regional newspapers and pertinent trade journals. Buyers the world over will know everything you want them to about the upcoming sale of your equipment.
---
Inspection
It has been our experience that informed buyers are more likely to pay top dollar for your equipment. Therefore, one or two days before the auction, we host an "Inspection," where all potential buyers are encouraged to preview the equipment that is for sale. During inspections, our on-site team directs buyers to the equipment of their interest, provides as much information as possible and answers any questions potential buyers may have. Buyers who are unable to attend the main inspection can arrange for a private inspection, scheduled by appointment.
---
The Auction
On auction day, buyers register first; there they are required to produce proper identification and sign a bidder's registration card stating that they accept and agree with the terms of your sale. At this time, bidders also turn in all endorsed, signed checks accompanied by bank letters of guarantee for safekeeping during the auction. Bidders that do not deposit a check and guarantee with the registration clerk will be required to make a 25% deposit on all purchases at the time of "knock down" by the auctioneer. Each bidder is then assigned a Bidder Number and given an auction catalog, which describes every item you have for sale.
The Terms and Conditions of your auction are listed on the registration card, written in the catalog, posted on signs throughout your facility and announced by the auctioneer prior to the start of the auction.
The sale begins! Items are offered lot by lot or in groups of lots in order to accommodate the full spectrum of buyers. Although up to 200 lots per hour may be sold, the Cincinnati Industrial team always devotes sufficient time to your largest items, keeping in mind that our main objective is to maximize your return.
A unique offering at every CIA auction includes the use of ring-men. These assistants walk the auction floor during the event and provide potential buyers with detailed information and prices for each saleable item. Ring-men not only assist the auctioneer by taking bids, but they also encourage more bidding in general.
We also encourage your buyers to participate in an "On-Site-Walk-About" method of purchase and inspection; instead of just viewing sale items on slides or digital images, potential buyers are permitted to feel, touch and inspect each item for sale. Whether it is a 2,000-ton stamping press or a digital micrometer, an item sold via "on-site-walk-about" will bring in higher prices for you than it would if offered in a less effective auditorium or cafeteria-style auction.
For the convenience of the buyers, a concession-style caterer will be present on the auction day; catering usually includes coffee, juice, milk, pastries, snacks and sandwiches.
Although no equipment may be removed while the auction is in progress, buyers can pay their invoices any time during the sale; if additional purchases are made additional invoices will be generated. They may also pay one lump sum, at the end of the auction.
Buyers can choose from three different payment methods: 1) a check accompanied by a bank letter guaranteeing that check up to a pre-specified amount of money, 2) a deposit worth 25% of the purchase price on the day of the auction and then pay the balance within 24 hours or before pickup - whichever is first or 3) wire transfer directly to our bank.
Our computerized accounting system provides every buyer with an itemized invoice of purchases and detailed explanation of payment. Once their invoice is settled, buyers can proceed to the checkout area where the Auctioneer's assistants are supervising removal of the equipment.
---
Check-Out
Check-out begins immediately after the auction has ended. During check-out, Cincinnati Industrial staff members supervise each plant area and personally assist every buyer to assure that all invoiced merchandise is properly distributed.
The independent riggers that were sent brochures and contacted prior to the auction will likely be on hand to assist buyers in removing purchased items from your facility; however, it is the buyer's responsibility - not yours or CIA's - to remove all property that has been purchased at the auction.
---
Settlement
All of your final accounting information will be transported to and processed at our offices in Cincinnati.
A check for the net proceeds, a final accounting report, including an itemized list of everything that sold and a list of auction expenses relating to the sale, will be given to you within 14 days from the date of the sale.
From auctioneers to accountants and ring-men in between, the Cincinnati Industrial team provides personal, professional and courteous service to you and your buyers alike; with over fifty years of experience in the auction business virtually guarantees that all of our clients, and yours, too, will have a pleasant auction experience.